Welcome to the non-stop Cyberwar!
Join the action in a 3D virtual battlefield.
Take control of your cybertank with a huge assortment of weapons and power-ups as you blast your way through cyberspace!
Spectre is a re-make of the 1990ís retro classic first-ever multiplayer game!
4 multiplayer games included: Arena, Capture the Flag, Flag Rally and Base Raid!
3 single player modes included! Re-live your classic gaming moments!
3D anaglyph option transports you deeper into the action (3D glasses not included).
Run your iPod playlist in the background!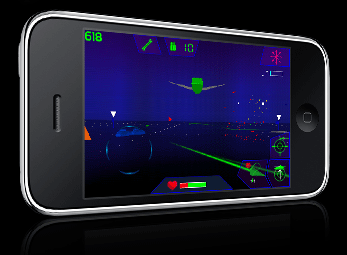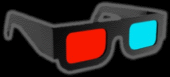 Challenge your friends online!
Quickly host or join online games using Bluetooth or Internet/WiFi.
Play with up to 16 friends via Internet!
Add AI Cyberbots as allies... or opponents!
Team based and free-for-all battles!
Jump, hover, and use a variety of weapons!
Configure and customize your online games!
Set time or match point limits per round.
Game Center leaderboards and over 25 achievements!

* Online game performance may vary depending on carrier.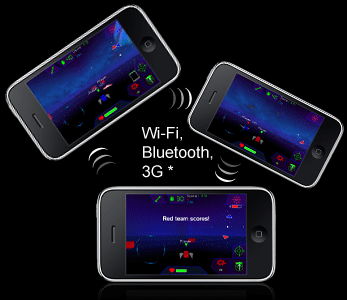 Massive Variety! Multiple Options!
Customize: weapons, powerups, and other features when you host a game!
Multiplayer games have customizable features!
Search for multiplayer games by name or by type in the online Lobby!
Control your cybertank with a resizable virtual joypad
Get creative! Find new and fun ways to play!
Spectre is one of the most versatile multiplayer games available for the iPhone!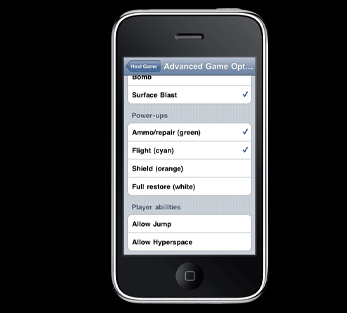 Sale! Only $1.99!
Enjoy one of the best purchases you can make for your iPhone, iPad, or iPod Touch!
Retina Display supported!
Enhanced iPad interface!
Kid-friendly! No graphic language, content or violence.
Leave feedback and requests in the forum!
Reviews:
"Spectre jockey's dream come true... white knuckle action.... an absolute instant buy."
- Touch Arcade
"A perfect way to blast away your spare time... the multiplayer really shines... a must try."
- AppSpy (video review)

Screenshots
iPhone screenshots shown.
© 1990-2011 Spectre is a trademark of Peninsula Gameworks. All rights reserved.
Spectre for iPhone/iPod/iPad developed by Brilliant Bytes Software, Inc.